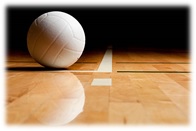 The Warriors Volleyball Club offers personalized Private Lessons for your young volleyball athlete. These one-on-one sessions will focus on specific needs of the athlete to ensure maximum training and attention. Don't miss out on the opportunity to have your child(ren) gain advanced volleyball skills during the Summer months!
Private Lessons can be scheduled Monday through Saturday. Specific date and time will be determined upon registration by the Club Director.
1. Price:
Individual - $30.00 / per hour

Group of 4 - $100 / per hour
2. Returning & Current Warriors Volleyball Club members:

Individual - $20.00 / per hour

Group of 4 - $75.00 / per hour
Please call Coach Jessica @ (505) 929-0188 for more information!
Or to reserve your spot: Click Here!